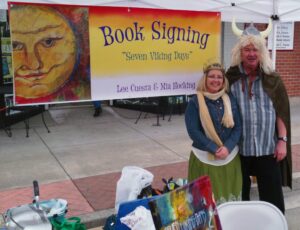 viking | October 24, 2022
Today is October 24. On this date seven years ago, in 2015, the first edition of the popular book, Seven Viking Days, was published. It is illustrated by artist Mia Hocking, and written by author Lee Cuesta. Publishers Weekly proclaimed:…..
Read more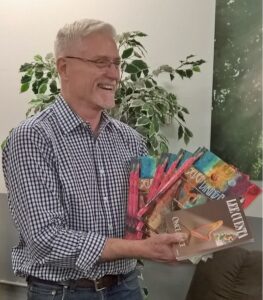 viking | June 26, 2017
Bill, my friend and colleague, loves books, and he's so excited about Seven Viking Days that he is the only person so far who has bought TEN copies! Also, this is the first time that Bill has bought ten books…..
Read more